We're here to help.
We come from different backgrounds and are well-versed in areas such as finance, real estate, business and government. We have a passion for helping people and consistently give our very best to everything we do. Our business model is simple – keep The Texas Homebuyer Program affordable and effective for years to come.
We're your advocate and our duty is to serve you. Because we operate as The Housing Finance Agency for the State of Texas, we have access to a network of professionals throughout the country. Our mission is to create the opportunity of homeownership through financing vehicles and shared knowledge. We share ideas on best practices on what works and what needs to change. Our team, supported by our own in-house finance department and industry partners, brings the latest financing programs and products backed by this great state of ours.
The Texas Homebuyer Program was created to help Texans achieve the dream of homeownership. We're here to help you navigate this process and empower you to take the next step. Home is closer than you think!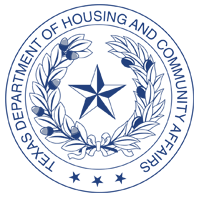 About
TDHCA
The Texas Department of Housing and Community Affairs is the state agency responsible for affordable housing, community and energy assistance programs, colonia activities, and regulation of the state's manufactured housing industry.
Visit TDHCA